The goal of this project was to create UI designs for an application called "Let Me Borrow That", which would allow users to borrow stuff from their neighbors. A coworker of mine at the time came up with the idea for the app and asked me to help him create designs for it. I worked on this as a side project to build experience in my UI design skills while I continued to work full time as a software engineer at Thales.
I started off by performing cursory user research to gauge the market for this app. I conducted a survey and shared it on social media, then compiled the results to explain to the founder of the app. The research showed that most people would be interested in both lending their stuff out for extra cash and borrowing stuff from their neighbors, and also that more people would prefer to use a mobile app than a website. With that in mind, I suggested that we focus on a mobile app rather than a website. I also needed to find a way to make both the borrow and lend functionalities easily accessible to all users of the app. The screenshot below is a small snippet from the compiled results.

The founder provided me with some high-level requirements of the app which I used to start sketching out wireframes of the main pages. Some of the wireframe sketches are shown below.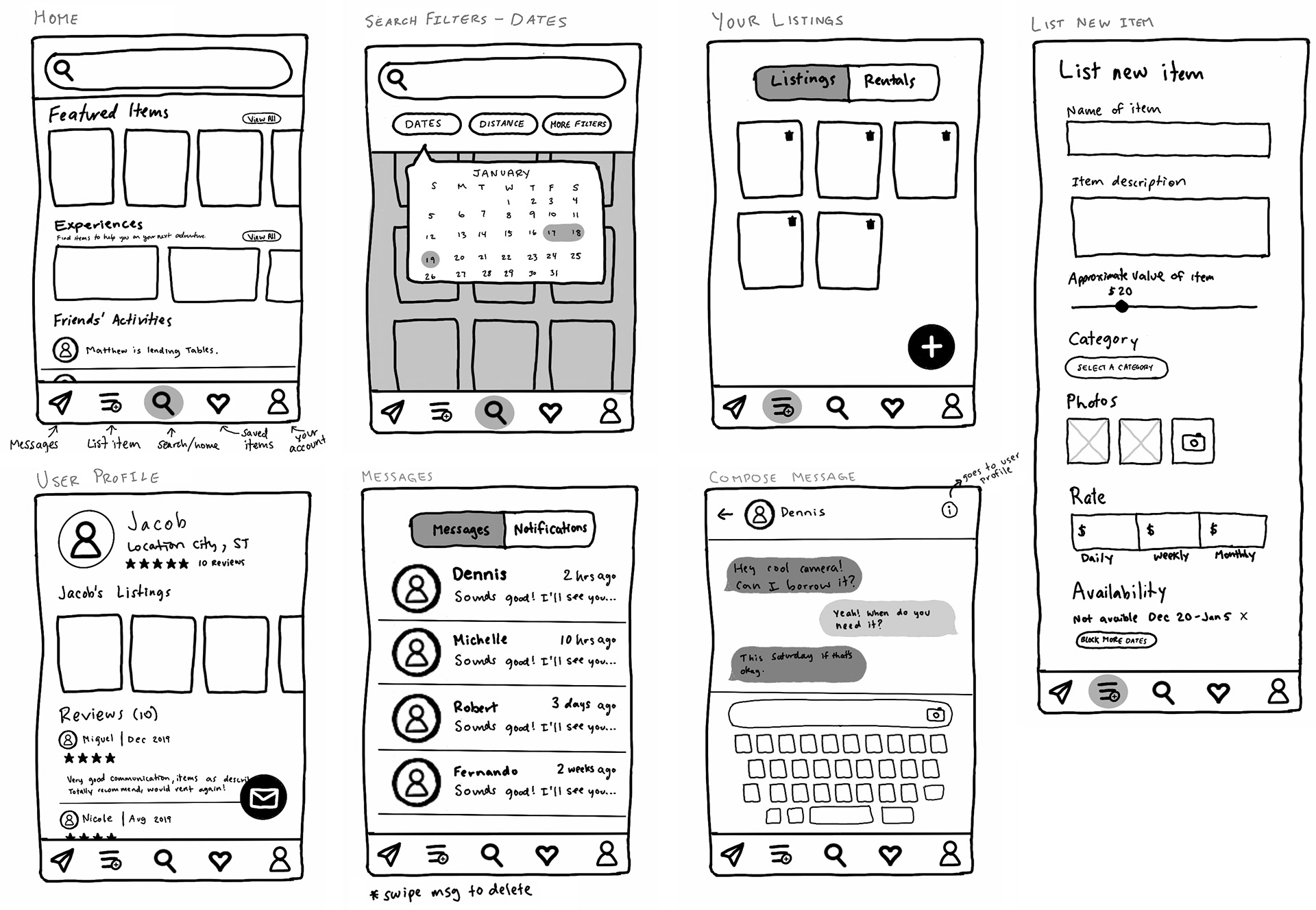 Once he was happy with the overall flow, I moved over to Figma to start building out the pages in more detail. It should be said that the branding and logo of the app had not been worked on yet, so at this time I was working on lower fidelity designs for the prototype with generic colors and styles. The developers were working in parallel on the prototype of the app, referencing my mockups as soon as I completed them. Though there weren't many visual details at this stage, one of my goals was also to make it look aesthetically pleasing so that the prototype would seem solid if the founder presented it to potential investors. Below are some of the prototype designs I created in Figma.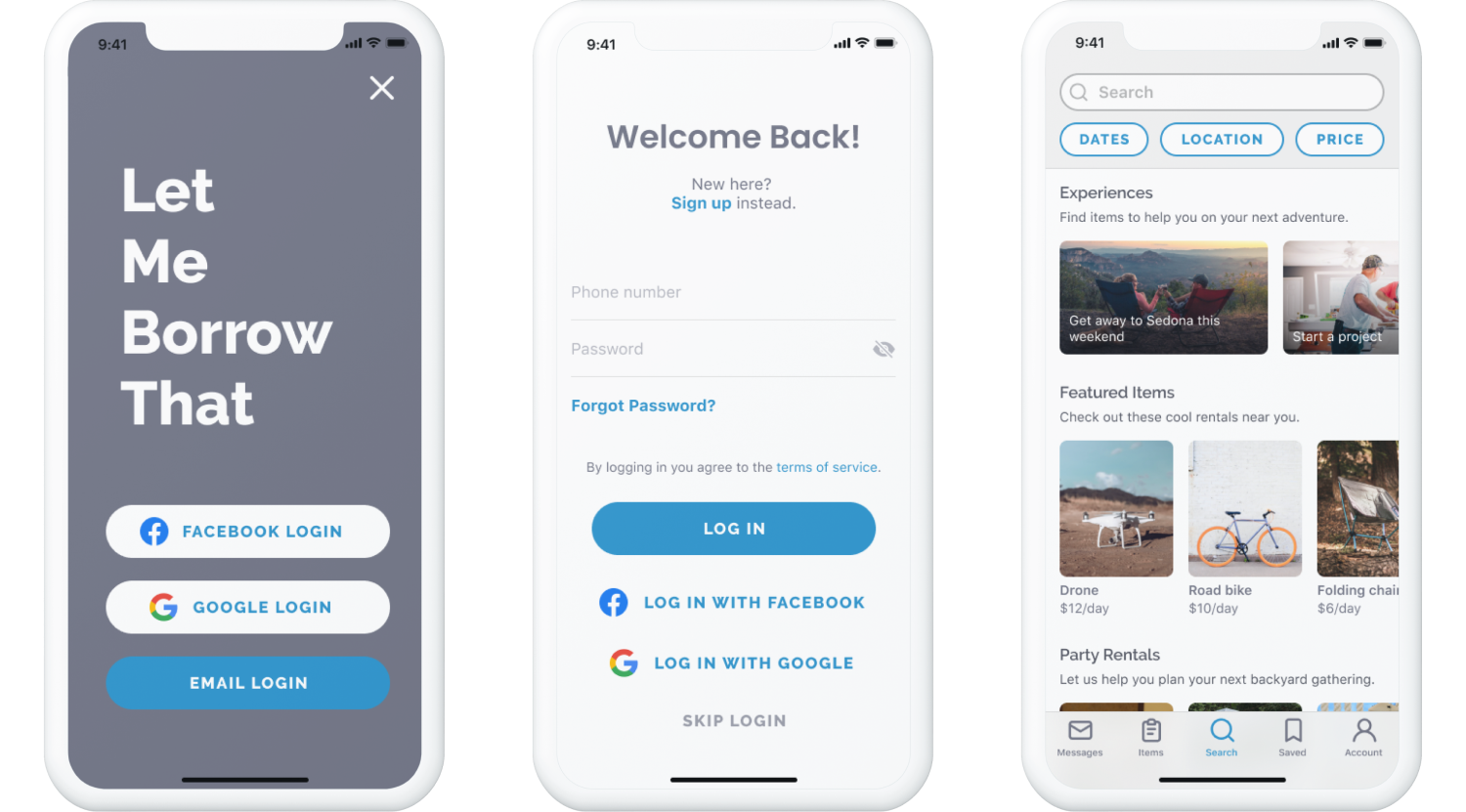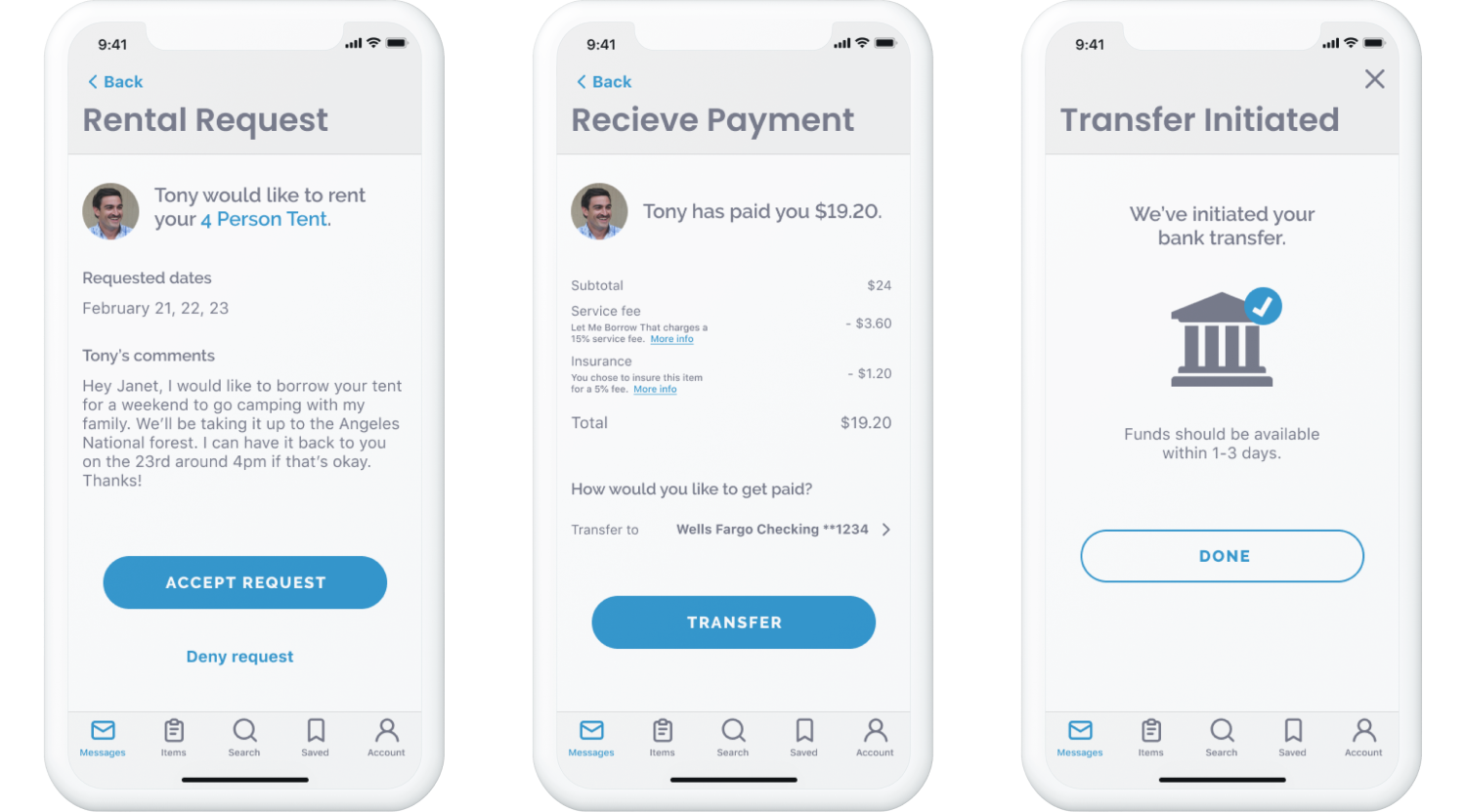 As a side project, this definitely helped me improve my UI and UX design skills. The most challenging aspect was taking a 2-page document of very high-level feature requirements and converting it into mockups/flows of the entire application. Up to this point I had not had much experience doing this and thoroughly enjoyed the challenge.